We are book distributors dedicated to meeting the needs of academic, public and hospital libraries and, in turn, the communities they serve. Our newly redesigned web site is just one of the innovative ways that the people at Emery-Pratt strive to meet our customer needs in terms of ease, convenience, speed, and attention to detail. During the time that emery-pratt.com has been online, we have listened carefully to your suggestions and comments on how to make our site and online process better. So log in, and see how easy we've made it for you.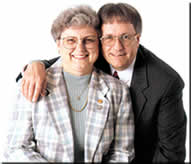 Even if you're on the right track,
you'll get run over if you just sit there.
Will Rogers
Items of Interest